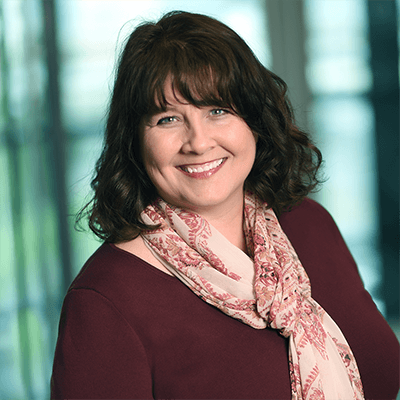 Teresa Smith, CFP®
Personal Financial Coach

Kansas City, KS
My Story
Teresa originally pursued an accounting degree before realizing that she would rather look forward and plan for the future than report about what happened in the past. Prior to joining our team, this Kansas girl has held multiple positions in the financial services industry, including overseeing hundreds of other advisors. She joined Financial Finesse to reconnect with her true passion of helping people and seeing the direct impact of financial planning on a daily basis. She uses her love of numbers, puzzles, and problem-solving to help people navigate today's ever-evolving financial landscape.
An alumnus of Washburn University in Topeka, Kansas, Teresa also has served at the CFP® Board's Disciplinary and Ethics Hearings in Washington, DC, as a volunteer. She's also a member of the Financial Planning Association, where she enjoys mentoring young women starting out in their careers while also networking with female professionals.
A true nature enthusiast, Teresa loves being near the water and was a collegiate rower. She still rows occasionally as a Master, though the recovery time is a little longer these days. The odds are good that she'll be wearing a Kansas City Royals or Chiefs jersey during your call. Her greatest joy is being an aunt and great-aunt who can pump the kids full of sugar before returning them to their parents. When not on the water or with family, Teresa is probably either playing poker, or binge-watching her favorite shows House of Cards, Project Runway and The Closer.
Some Key Life Milestones I've Crossed:
Overcame cancer
Avoided bankruptcy after healthcare expenses wiped me out
Bought my dream house
What I'm Focused On :
Catching up on retirement savings
Furnishing a new house without going into debt
Turning 50 this year with as much grace as I can muster
Years of Experience
26
Specialty Areas
Benefits Planning
Debt
Insurance
Education
B.B.A. in Finance, Washburn University