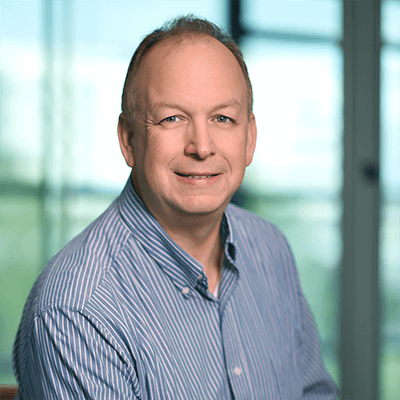 Mark Dennis, DBA, CFP®
Personal Financial Coach

Jacksonville, FL
My Story
Mark launched his second career in financial planning in 1997 and has worked for a variety of institutions and in just about every capacity as a financial planner prior to joining the team at Financial Finesse. Mark is a US Air Force Veteran (his first career), where he served with the 91st Strategic Missile Wing in Minot, ND as a Missile Combat Crew Commander & Instructor for the Minuteman III Intercontinental Ballistic Missile (ICBM) nuclear weapon system. He could tell you more about it, but yes, he'd have to kill you.
Now, he resides in the Jacksonville area with his wife Gina and is a protective father of his three beautiful daughters who are all currently single. Mark likes to remind potential suitors that yes, he owns quite a few firearms.
As an Eagle Scout, it's no surprise that Mark enjoys the outdoors, particularly if water is involved. His outside time is often devoted to kayaking, fishing, standup paddle board, and most recently – scuba diving. He often brings a camera or two along to pursue one of his other favorite hobbies, digital photography. When he's not changing financial lives or chasing down a fish for dinner or a photo, Mark teaches online college courses in finance and marketing . He is also a local Rotarian.
Mark's own financial goals include juggling the competing goals of investing for retirement while also footing college expenses for his daughters.
Years of Experience
20
Specialty Areas
Retirement
Insurance
Estate Planning
Education
Doctor of Business Administration, Keiser University
M.S. in Personal Financial Planning, College for Financial Planning
B.S. in Computer Science, University of Southern Mississippi