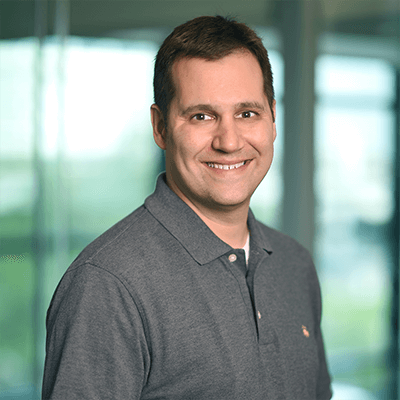 Jim Jacobucci, CFP®, MBA
Personal Financial Coach

Chicago, IL
My Story
Jim started in a completely different career before finding his true calling as a planner. The first 14 years of his career were spent in manufacturing, before he decided to make one of his hobbies — investing and teaching others about it — into a career. He is known for not only breaking complex topics down into "laypeople" terms, but also for empowering people to feel more confident about confusing areas of their money.
A lifelong resident of the greater Chicago area, Jim is a diehard fan of all Chicago sports teams. He even used a Joe Maddon story to help land him on our planner team! When he's not inspiring people to make steps toward greater financial freedom, Jim is likely hanging out with his wife and two daughters, who are big into swimming and finding the right college these days.
They enjoy dining out, but not just as a matter of convenience — when the Jacobucci family goes out to eat, it's an event. They are either letting the girls pick as a reward or visiting a restaurant they've seen featured on their favorite shows, Check, Please! or Diners, Drive-Ins & Dives. This is one way that the family sticks to their budget while still having fun.
Jim is a home-brewer and even drinks his own beer concoctions. A self-described "former Deadhead," he's still a big fan of the music, but has moved on from the "other stuff that goes along with it."
Some Key Life Milestones I've Crossed:
Never been in credit card debt
Tracking to fully fund college education for 2 kids
Funded full time day care for 2 kids
Some Key Life Milestones I've Crossed:
Building emergency savings to an adequate level
Paying off mortgage before retiring
Years of Experience
13
Specialty Areas
Money Management
Debt
Retirement
Education
M.B.A., Loyola University – Chicago
B.S. in Accountancy, University of Illinois – Urbana