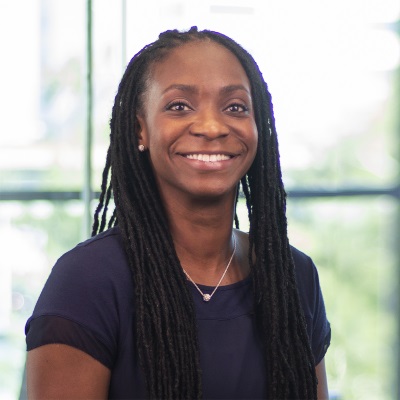 Vekevia Tillman Jones, CFP®, MBA
Personal Financial Coach

Orlando, FL
My Story
Vekevia Tillman-Jones is a CERTIFIED FINANCIAL PLANNER™ at Financial Finesse who has a passion to live with purpose and to make a difference in the lives of others. This is reflected in her focus to always be the best version of herself and help others to do the same. One way she maintains this focus is by extending love and grace to herself and others, as well as taking time to serve others in the everyday moments life.
When it comes to financial planning, she works to bring simplicity to the process by helping to connect the dots for people and put complex ideas into plain words. Vekevia is regularly praised for showing patience, being relatable and most of all, helping others feel empowered to move forward.
She earned her MBA from Florida State University and has worked over 10 years in the financial services industry in a variety of positions, from management to portfolio consulting.
She and her husband, with their two young sons, make time to enjoy family night each week. She has a strong appreciation for delicious authentic food across all cultures, and enjoys taking trips to visit mom & pop restaurants featured on Diners, Drive-Ins & Dives.
As for what's around the corner in her own finances, she and her husband plan to stay on their journey towards taking advantage of various investment properties and being prepared for retirement.
Years of Experience
12
Specialty Areas
Education
M.B.A., Florida State University – College of Business
B.S. in Business Management, Florida State University – College of Business