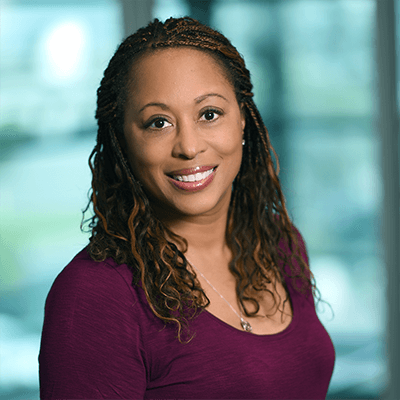 Daphne Winston, CFP®
Personal Financial Coach

Tampa, FL
My Story
Daphne Winston is a Financial Planner who started out as a chemical engineer in the oil and gas industry before launching her second career over 15 years ago. As a proud Purdue Boilermaker, she has also been known to root for The Ohio State Buckeyes, which is where her identical twin daughters (and all of her "fun money") went for four years. She was born and raised in Gary, Indiana (and no, she never met Michael Jackson) and is now living the dream in Clearwater, Florida.
Now that the girls have launched into their own careers, Daphne is focused on checking a few things off her bucket list, which includes an African safari, visiting Tahiti, climbing Mt. Kilimanjaro, owning a 500 bottle red wine collection, playing the bass guitar and learning Spanish. She loves to travel and is planning to visit Cuba or Costa Rica next, so it's safe to say that learning Spanish is probably next to be checked off the bucket list.
Daphne wasn't an athlete growing up, but she really loves football — she tore her MCL playing flag football her senior year in high school and proudly shows the scar to prove it. Her knee injury didn't stop her from finishing the Flying Pig Half Marathon in celebration of her 45th birthday, although she has found much more relaxing ways to celebrate birthdays since then. One of her goals is to attend a home game at every NFL team's stadium.
After losing her husband suddenly at the age of 39, Daphne knows what it's like to survive great loss and raise kids as a single parent. She brings her hard-earned sense of what's important to her daily work with a spirit of compassion and caring. It's safe to say that Daphne can help anyone get their priorities straight.
Some Key Life Milestones I've Crossed:
Lost a spouse at age 38
Sent 2 kids to college as a single mom
Transitioned careers from engineer to financial planner
Profitably fixed up and resold real estate for over 10 years
What I'm Focused On Now:
Getting the kids off the payroll
Taking care of sick parents
Paying off credit cards
Planning for an early retirement
Years of Experience
18
Specialty Areas
Retirement
Home Ownership
Estate Planning
Education
B.S. of Chemical Engineering, Purdue University
Executive Certificate of Financial Planning, Xavier University